1500 L x 800 W x 625 H. Deep Bath. Omnitub Solo Ultra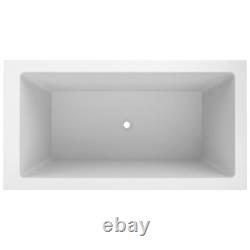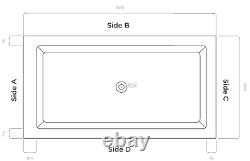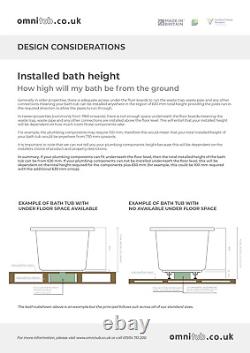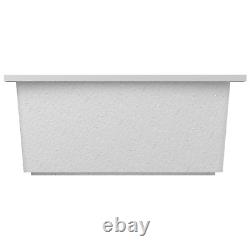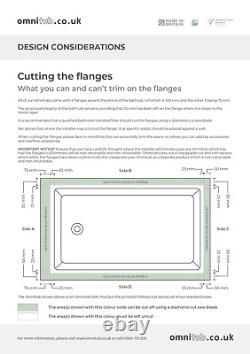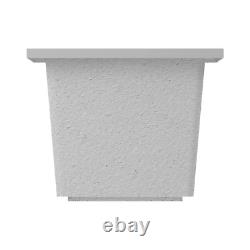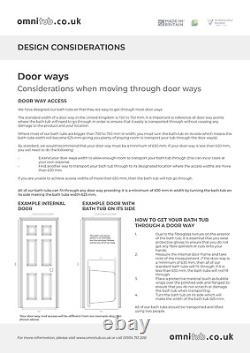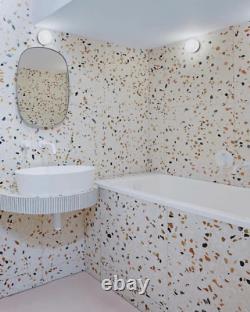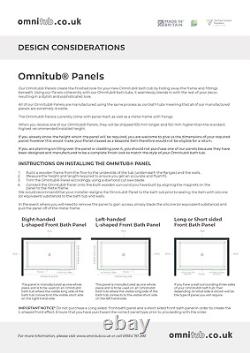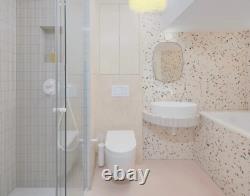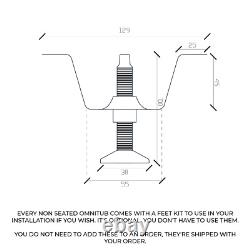 1500 L x 800 W x 625 H. Boasting a significant depth of 600mm, this bath invites you to fully submerge and unwind, elevating your bath time to a rejuvenating, spa-like ritual right at home. What sets the Omnitub Solo Ultra apart is its impressive depth.
Designed with 600mm of soaking depth, it offers an immersive experience that surpasses standard baths. No matter how long or stressful your day might be, this deep bath has plenty of room for you to sink into, relax, and wash your worries away. The Omnitub Solo Ultra is a spacious deep bath, providing ample room for users of all shapes and sizes. Its generous 800mm width ensures a roomy bathing experience even for larger individuals, proving that you don't have to compromise comfort for depth. It's also wonderful to use as a two person tub.
Not only does this bath offer a superior soak, but it's also highly insulative. The thoughtful design of this deep bath keeps your water warm for an extended period, letting you enjoy a longer, more comfortable soak. Although designed primarily for single use, the Omnitub Solo Ultra can also function as a two-person bath.
With the waste placed on side A and overflow on sides B or D, it comfortably accommodates two users - a popular feature among many of our customers. The Omnitub Solo Ultra deep bath is meticulously handcrafted in Somerset.
For those looking to immediately upgrade their bathing experience, it is readily available for fast dispatch in a sleek white finish. Discover the true meaning of luxury and comfort with the Omnitub Solo Ultra - the deep bath with a 600mm depth that redefines your bathing experience. Unearth a new level of comfort and relaxation with the Omnitub Solo Ultra, your premier choice for a deep bath experience. Sorry, our items are NOT available for pick-up. No additional information at this time.
1050 L x 1050 W x 625 H. 1250 L x 750 W x 625 H. 1050 L x 800 W x 625 H. 1500 L x 1500 W x 625 H.
---